Truth Brigade Reminder!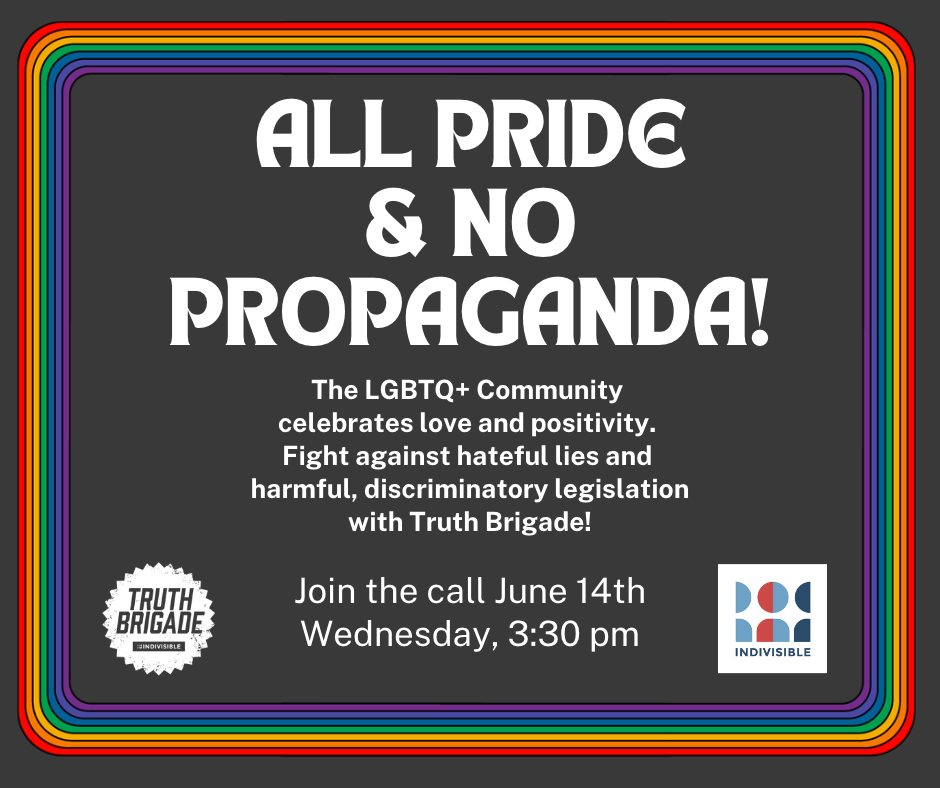 The Indivisible Truth Brigade call is this week! If you haven't signed up yet, please do so here: http://indivisi.org/truth If the time does not work for you — no problem! Everyone who signs up will be emailed the recording after the event.
This month's topic is fighting back against hateful propaganda targeting the LGBTQ+ community. Special Guest Bennan Suen, Deputy Director of External Affairs at Media Matters will be giving us a close look at the truly evil planning behind the lies, both historical and current. Our focus, as ever — meaningful actions to stop the lies from spreading.
If you haven't particiapated in Truth Brigade before — it's easy! Learn more and sign up at https://indivisible.org/campaign/truth-brigade