Responding to a Government Shutdown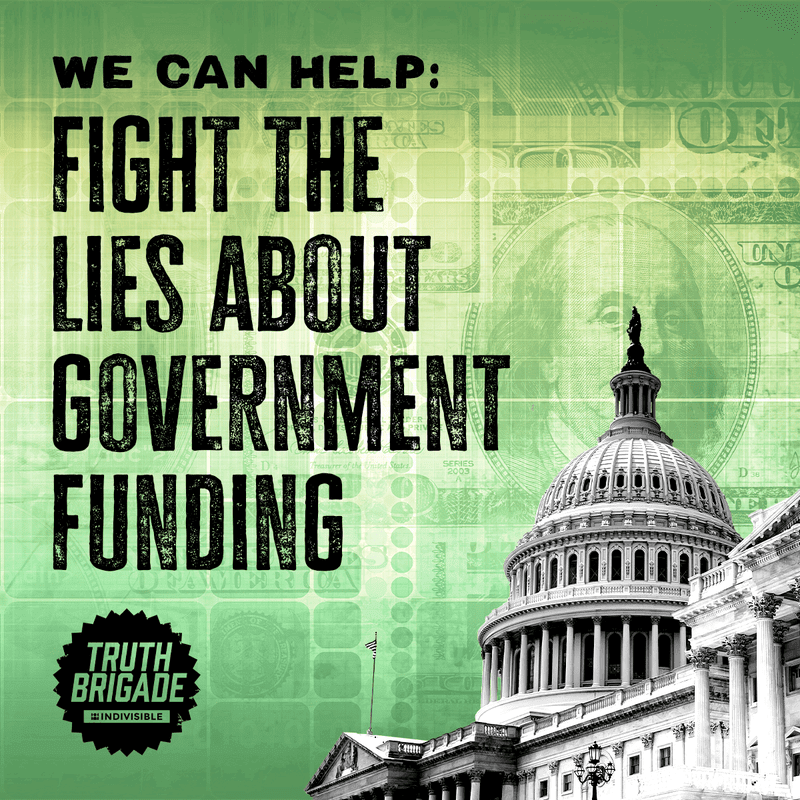 As we deal with a possible government shutdown (now postponed a bit with a 45-day continuing resolution), here are some ways you can take action:
Late update: The House and Senate managed to pass a continuing resolution to allow the government to remain open for another 45 days, but we are not quite out of the woods yet. Work on the final budget is expected to be hampered by a sideshow "Will McCarthy remain speaker?" fight as well as a fight about funding for Ukraine. A few good updates:
While the Truth Brigade "Truth about Government Funding" campaign will remain relevant through probably Thanksgiving or whenever a final budget passes, there are always new messages and techniques to learn. October's Truth Brigade monthly workshop is not just for social-media activists! The topic will be talking about Disinfo in Your Neighborhood. What do you say to your neighbors you meet while out trick-or-treating, going to the mailbox, or canvassing, and you discover someone who has fallen for disinformation? Don't miss this informative talk October 11th at 3:30. (Or, if the time doesn't work for you, register anyway to get a recording by email after the event.)
Finally, one programming note: We are NOT meeting on Saturday, October 7th. Due to meeting room availability, you can catch us on the SECOND Saturday of the month, October 14th at CWU Sammamish.