Redistricting Reform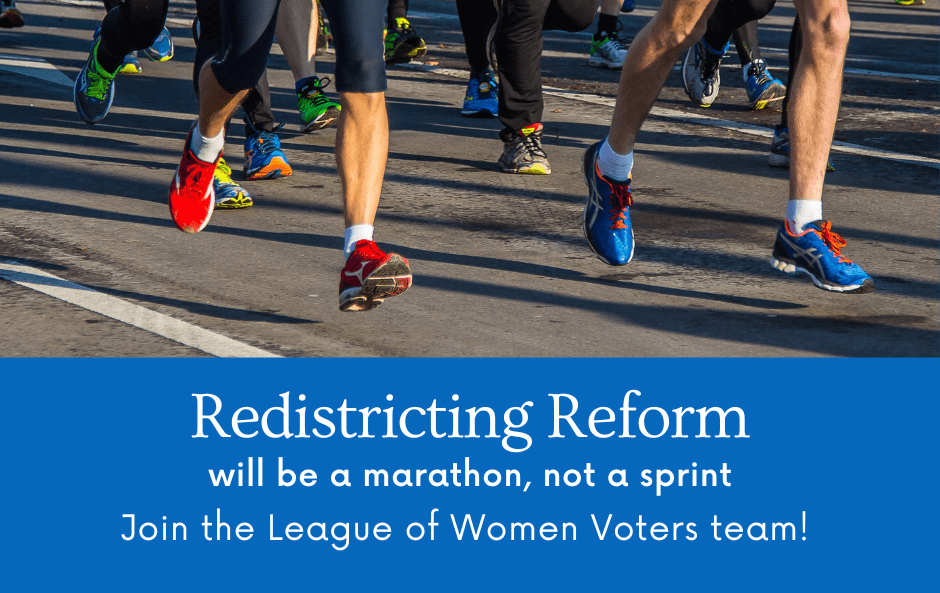 Redistricting Reform "went badly off the rails" in 2021, and the League of Women Voters wants to fix it before the 2030 redistricting commission is formed.
According to the LVW Redistricting Issue Committee, the People of Washington state deserve to be proud of our maps and the transparent, equitable, accessible mapping process. Full-scale redistricting reform includes:

People-Focused Commission: The 1983 structure is out of date. We seek to broaden the Commission to add commissioners who are not political operatives and not affiliated with the two major parties. Our recommendation would include a structured process to identify and select commissioners.
Permanent Staff: Create ongoing staff to support redistricting data collection, analysis, technology, and public communication.
True Transparency: Create process transparency to ensure the public's wishes are considered and followed.
Ranked Criteria: Put into law the definitions of each redistricting mapping criteria and how they will be ranked. Assure that criteria will be followed.
Universal Access: Insure language and physical accessibility for input and information dissemination.
Extensive Outreach: Guarantee a comprehensive and inclusive process for public outreach and input.
Passing this type of reform, even with 8 years left to get it done, is a tall order — that's only four bienniums of the part-time Washington state legislature, so it's actually time to get organized right now!
If you are looking for a long-term project to improve our democracy, join the LWV issue kickoff zoom this Thursday, October 19th at noon. Registration information is here.