Be a Canvasser!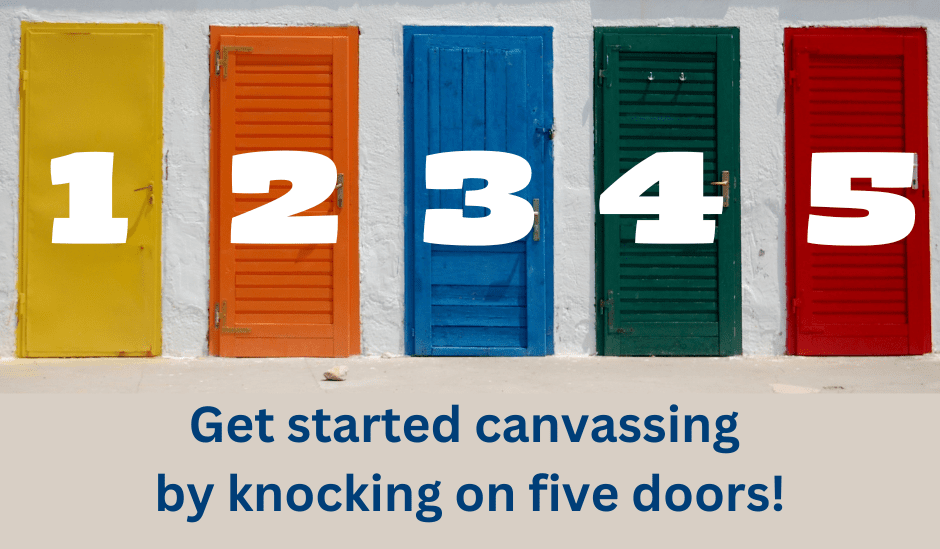 This week's Truth Brigade workshop will be an introduction to the Neighbor 2 Neighbor program. If you haven't tried canvassing yet, Neighbor 2 Neighbor is a great place to start, because you only knock on five doors!
From Indivisible Truth Brigade:
We're kicking off our first disinfo-busting door-knocking campaign! While trick-or-treaters knock on doors for candy, we're treating our neighbors to some tasty disinformation disruption. Think of this as canvassing "light", since you'll be chatting with friendly folks in your immediate area – nothing scary about it!
Register for the the Truth Brigade Training October 25th at 3:30 here. If you cannot attend "live," please register anyway! You will receive the recording by email after the event.
Another great place to start canvassing is by asking a local campaign, such as city council or school board, to be paired with an experienced canvasser. With ballots out, there will be a big focus on getting out the vote. Most local campaigns are too small to have polling, so candidates and campaigns have to "do the work" and all kinds of help is greatly appreciated!