Ballot Curing Help Wanted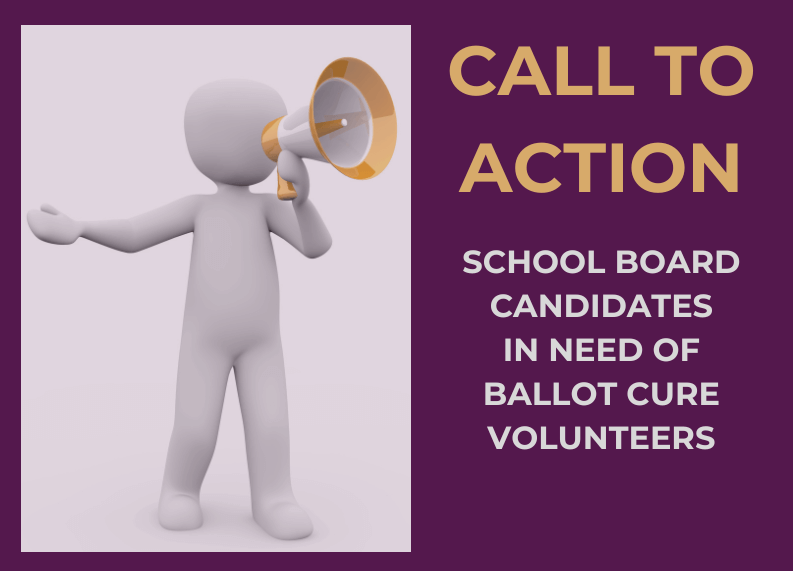 Washington Indivisible Network Schools Team and Washington Stop Moms for "liberty" have identified 27 races where a preferred candidate is in a race that is "too close to call" — the margins are between 3 and 150 votes as of Sunday.
What is ballot curing?
In every election, a certain number of ballots are rejected, perhaps because the person forgot to sign the outside of the envelope or their signature has changed since they first registered and it is no longer a good match.
These rejected ballots can be "cured" and counted if the voter contacts their county elections office and fills out a form affirming that the ballot is, in fact, theirs.
What is involved in being a ballot chaser for a close race?
Candidates have lists of likely supportive voters that they have been reaching out to during their campaign. Volunteers cross-check the list of likely supporters with the list of ballots needing curing, then reach out to the matching names and give them the information they need to ensure that their vote is counted.
Count me in! What do I do?
If you haven't joined the WA. Stop Moms for "liberty" facebook group or the Washington Indivisible Network Slack group: Start there. The list of candidates to contact is available in both of those places.
Then, choose a race from the list, and contact the campaign to see what help they need.