Indivisibles urge House to concur with Senate Version of My Health My Data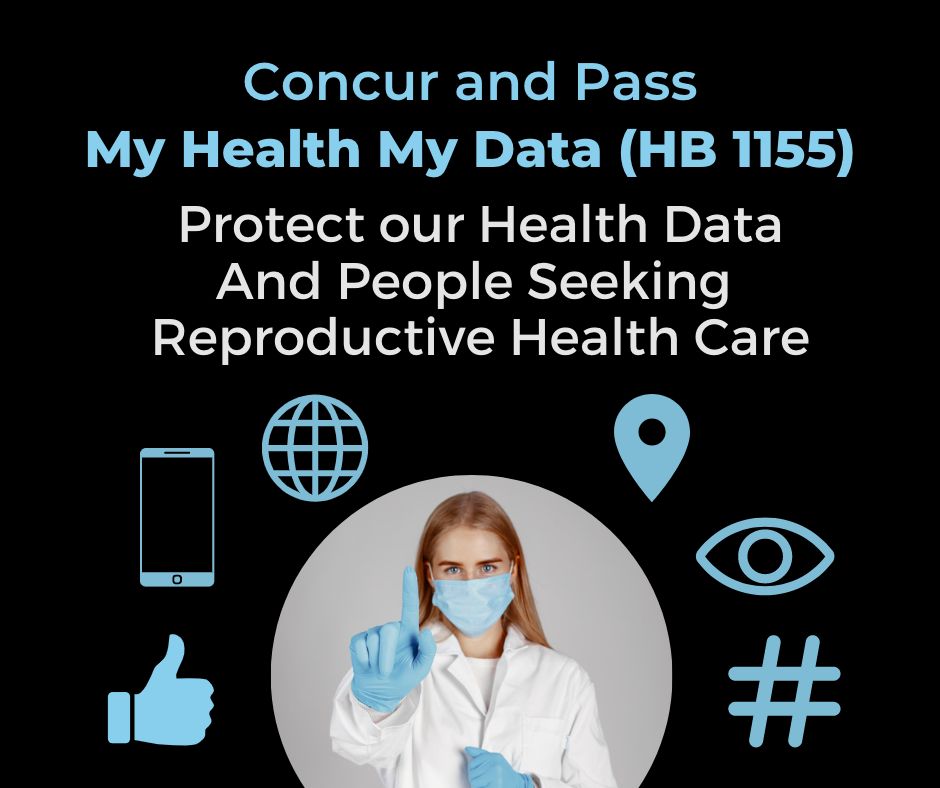 UPDATE: This bill has PASSED and is heading to the Governor's Desk!
HB 1155, My Health, My Data provides protection for health and reproductive data not covered under HIPAA, such as data from web searches, cookies, phone-apps and location data.
This bill has recently passed the state Senate and is returning to the House for concurrence. Our chapter has signed on to a letter with Indivisibles around Washington urging the House to concur.
The full text of the letter can be found here: https://indipluswa.medium.com/hb-1155-indivisibles-say-concur-with-the-senate-version-or-move-the-effective-date-forward-45970f8f808d
To take individual action on this bill, please visit: https://passmyhealthmydata.net/