Join us for our Community Meeting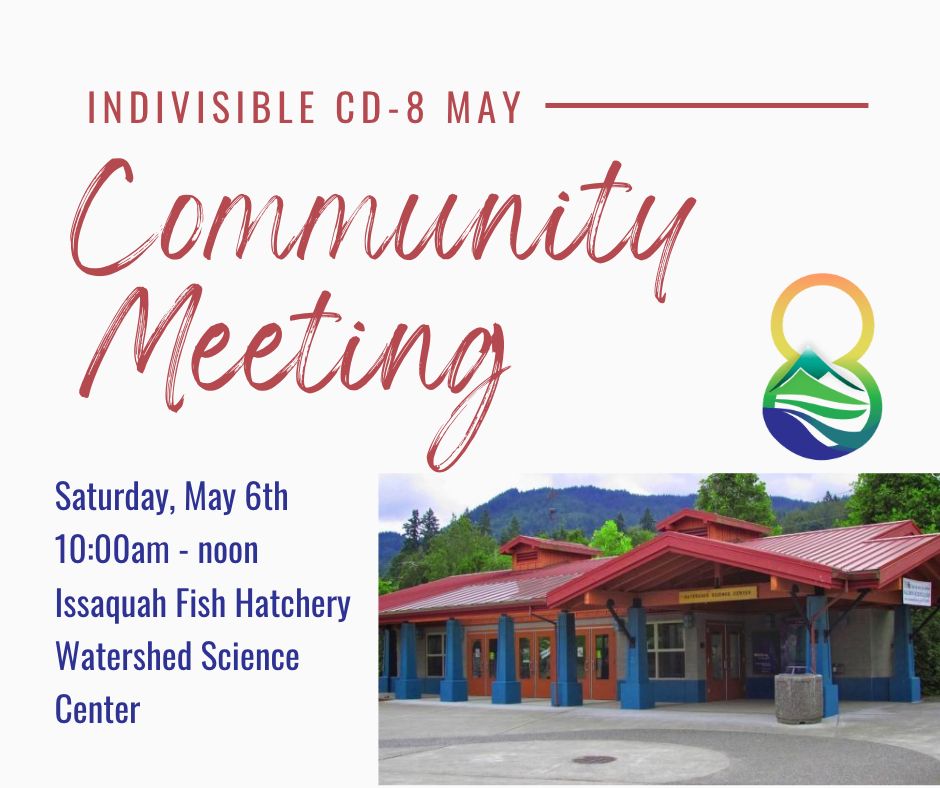 The May Community Meeting is set for 10 a.m. on Saturday May 6. Join us at the Salmon Hatchery Watershed Science Center in Issaquah at 125 W Sunset Way.
Please note that this is an indoor event. If you are eligible, we do ask that you have your COVID vaccination/booster. Masks are optional.