Join us!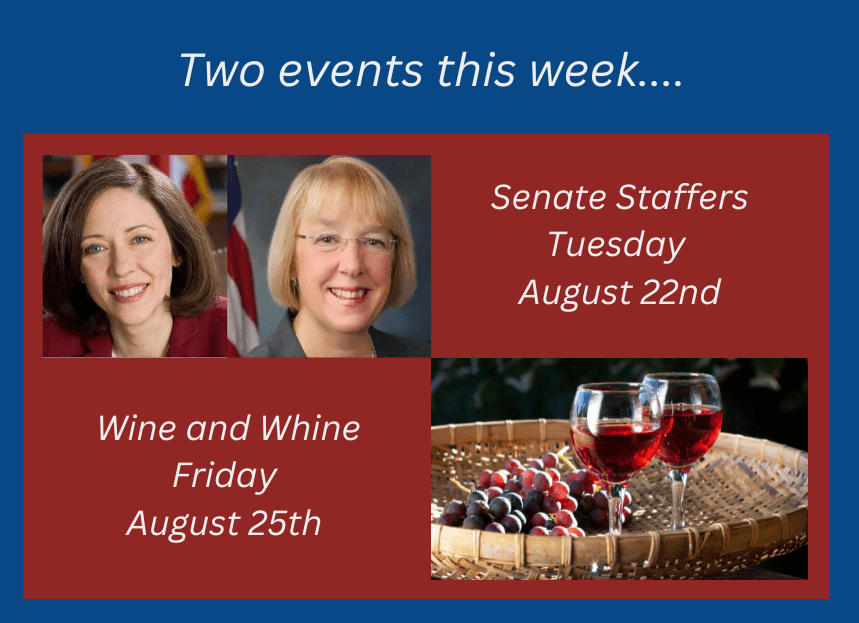 A couple of event reminders this week:
Seattle Indivisible invites all state Indivisibles to their weekly Senate Staffer meeting with staffers from both Senator Murray's and Senator Cantwell's offices on Tuesday at 1:00 pm.
The zoom registration link is available by registering here: https://www.mobilize.us/seattleindivisible/event/377852/ At that link, you will find another link to a Google form to submit questions and concerns. Questions submitted in advance are given higher priority.
Our social committee will be hosting our monthly Wine and Whine get-together on Friday at 6:30 at Capri Cellars in Issaquah. This is an informal come-and-go event. Bring a friend!