Propaganda. Lies. Racism. Sexism.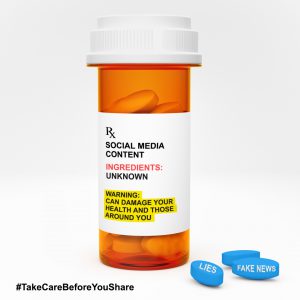 The 2016 election was influenced by disinformation and online voter suppression efforts from foreign and domestic bad actors. This time, we'll take this seriously, fight back and protect ourselves against it in 2020.
(Special thanks to Shireen Mitchell @digitalsista, Indivisible Plus Washington, Washington Indivisible Network, Indivisible New Rochelle and Indivisible Westchester.)
In this guide, you will find:
Top tips
Resources to learn more
Reporting disinformation
Join the Indivisible Truth Brigade
Top Tips
Think before you share, and don't contribute to the spread of disinformation by engaging with/commenting on posts or sharing problematic posts, articles or hashtags.
Instead, do this:

Amplify positive messages
Discredit the messenger
Address the concern and pivot
Center the people affected, use their words for addressing the issue (and credit them for it)
Know when to disengage
Great summary of tips from Shireen Mitchell, here.
Resources
Local Resources
Reporting disinformation and digital voter suppression
Be part of the Indivisible Truth Brigade – now until the election